It's been said that there's nothing better than pleasure, and we agree.
This site is all about pleasure and you can use it however you wish, you can explore more of the things you know nothing of, or find out about all the things you know plenty about. The only thing you really need to do is enjoy it, find the adult toys that'll ensure you have all the pleasure you want … and deserve.
Whether it's gentle sensuality, raw sex or something … a bit harder, you'll find it here for you to enjoy.
So wander through this online adult toy store, stay as long as you wish … and come again.
You'll notice that there are various sections … well, you know what it's like … sometimes you want gentle caressing and sensuality, stroking and teasing … and sometimes you just can't get it hard enough or fast enough. Well, whatever mood you're in, you'll find something here that you can really enjoy, time and time again.
So, whatever your pleasure, whether you're on your own, with a lover or whatever else you desire, we promise to do all we can to delight you.
Toys
Hard, soft, big, small, realistic, ridiculous, glowing, flowing, squirting, pulsing, coloured, clear, glass, plastic, rubber, on it's own or with a motor … phew!
There are so many different toys for you to choose from in this section it'll be better than the best Christmas you can ever remember all you have to do is choose … then use.
Remote Toys
There's nothing that can compare with a remote control toy. Hand the remote control to your lover and you'll never know when … OOOHHH … it'll get you.
Slip it inside your knickers (or your shorts!), inside your bra, or just … inside and you'll feel really, really naughty … anywhere.
For Couples
If you like to play with someone other than yourself then you'll find this section truly is your playground. Sharing is fun so if you haven't before … now is the time to try it. A passion shared is often a passion doubled.
For Her
There are some things that are just meant for a woman … and they're in this section. It doesn't matter if you want to have a little solitude to play on your own or if you want to involve a friend. Have a browse through here and the only issue you'll have is what not to choose!
For Him
…And there are some toys that are just meant for a man. It used to be that adult toys were just the domain of the fairer sex but not any more there are small ones and large ones, all different shapes and sizes and with many different variations … who said men couldn't enjoy shopping?
Fun and Games
Everybody likes to play every now and again, so in this section you'll find a number of different games that we've found to be really …stimulating. We all like to play, so why not play with these games… it's definitely not Snakes and Ladders… or maybe it is!
Anal
Anal play can heighten your orgasm amazingly. You can now use beads, probes and butt plugs to stimulate this often forgotten region of pleasure … and there are also syringes, douches and sprays to ensure your play remains hygienic.
Dildos
With everything from small and slim to "Oh my…" you'll definitely find a few you'll love. If you're not really into buzzing or vibrators, or even if you are but you want to experience something else … roam through this section and you'll be amazed at what you'll find. Oh, and don't miss out the fabulous glass section, incredibly safe and incredibly slippery when wet.
Vibrators
These are the real movers and shakers in the pleasure collection … literally!
There are so many different types of vibrators that you could end up needing a whole new knicker drawer or even a wardrobe, just to house your collection. You can get them to twist, pulse, throb, vibrate, grow and gyrate or even squirt!
They come with 'bits and pieces' and without, in all colours in all sizes from massive to 'hideable'. You can even get them disguised as bath time toys … but whatever you end up with in your collection you'll be satisfied.
Bondage
Well made and well thought out you don't need to have a special room set out to fulfil your fantasies. Of course, if that's available it's fantastic, there's everything you'll need here (and more) to kit out any self respecting bondage parlour. But even if you don't have that luxury you can have more than enough fun with this collection. Masks and restraints, gags, cuffs and clamps, whips and ropes … you'll find it all in here for soft or hard bondage … go on, you know you want to.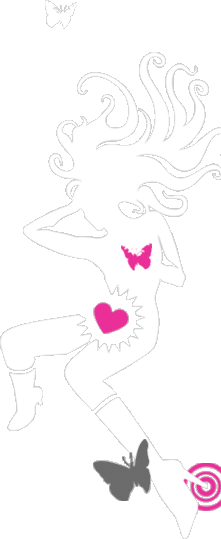 © 2005 BeRudeNotToo All Rights Reserved. Site by Engine - Help - Contact Us - Privacy Information - Terms and Conditions - Links - Sitemap

All models featured on this site are 18 years or older. All trademarks acknowledged.
This site is 100% Secure and uses Barclaycard Merchant Services as it's payment gateway.
No card details are held by BeRudeNotToo

No products